Introducing Buena Fé organic tequila quenchers, the world's first 100% USDA certified organic tequila ready-to-drink cocktails made with all organic ingredients, no artificial flavors and no preservatives. Our quenchers are made in Jalisco, Mexico, the home of tequila, using 100% agave tequila blanco made from 10 year old organic agaves harvested at their peak for maximum flavor. We pride ourselves on the quality of our ingredients, so whether you opt for Watermelon Strawberry or Mango Pineapple, or both, you will enjoy a refreshing crisp beverage with a clean finish.
MADE USING ORGANIC 100% AGAVE TEQUILA BLANCO

There's nothing more refreshing than the great taste of fresh watermelon. Add sweet strawberry notes and 100% agave tequila and this quencher will take you on a journey featuring summertime sunshine and sandy toes.

Mango and pineapple are two fruits that embody the tropical experience. We mixed these flavors with our organic agave and triple distilled 100% agave tequila for a new level of refreshment.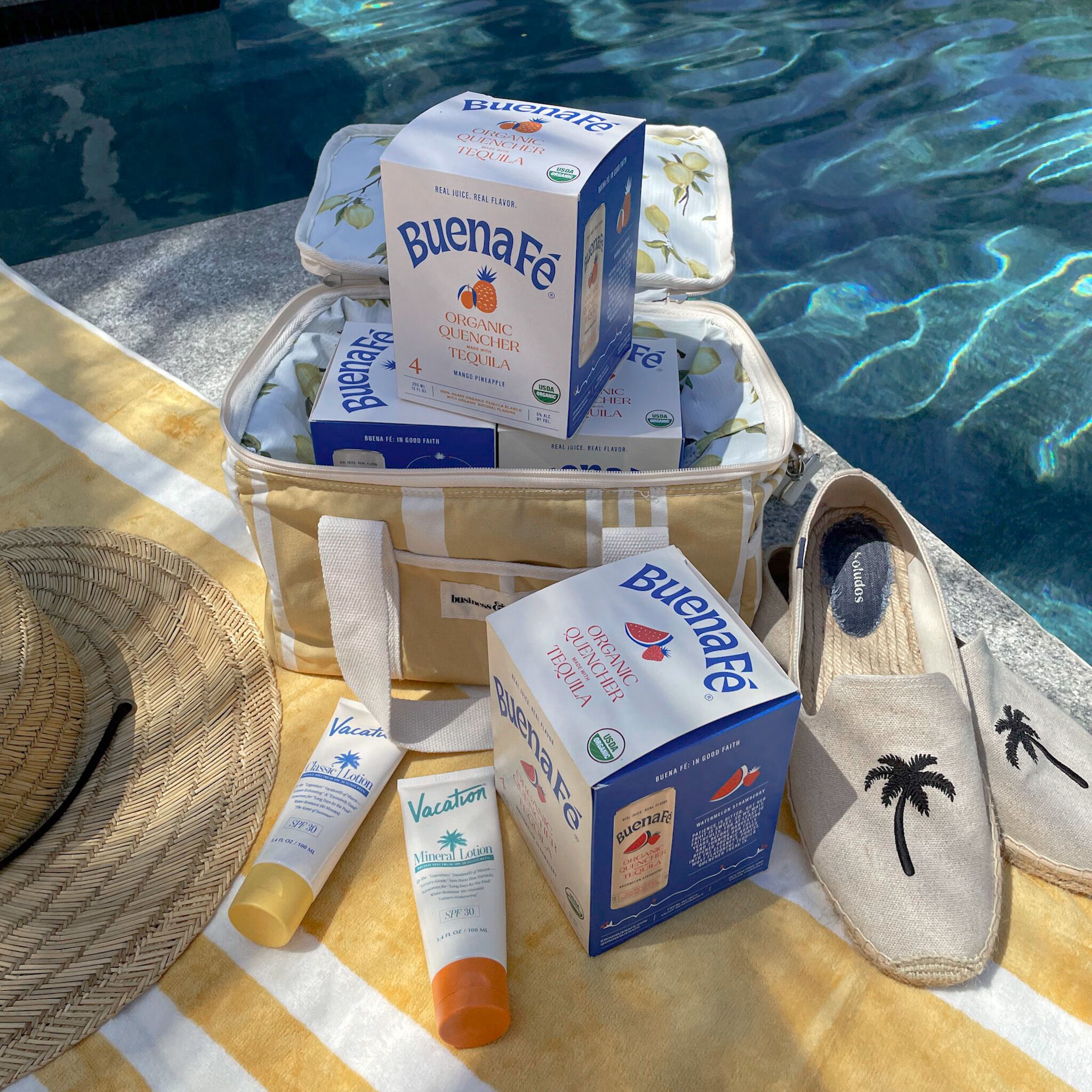 Using triple distilled, 100% agave organic tequila blanco, combined with organic juice and a touch of organic agave means that Buena Fé tastes clean and fresh, as if it was just blended at the beach bar.
With nothing artificial, including no preservatives (you won't find any of that pesky citric acid here), your tastebuds will thank you today and your body will thank you tomorrow.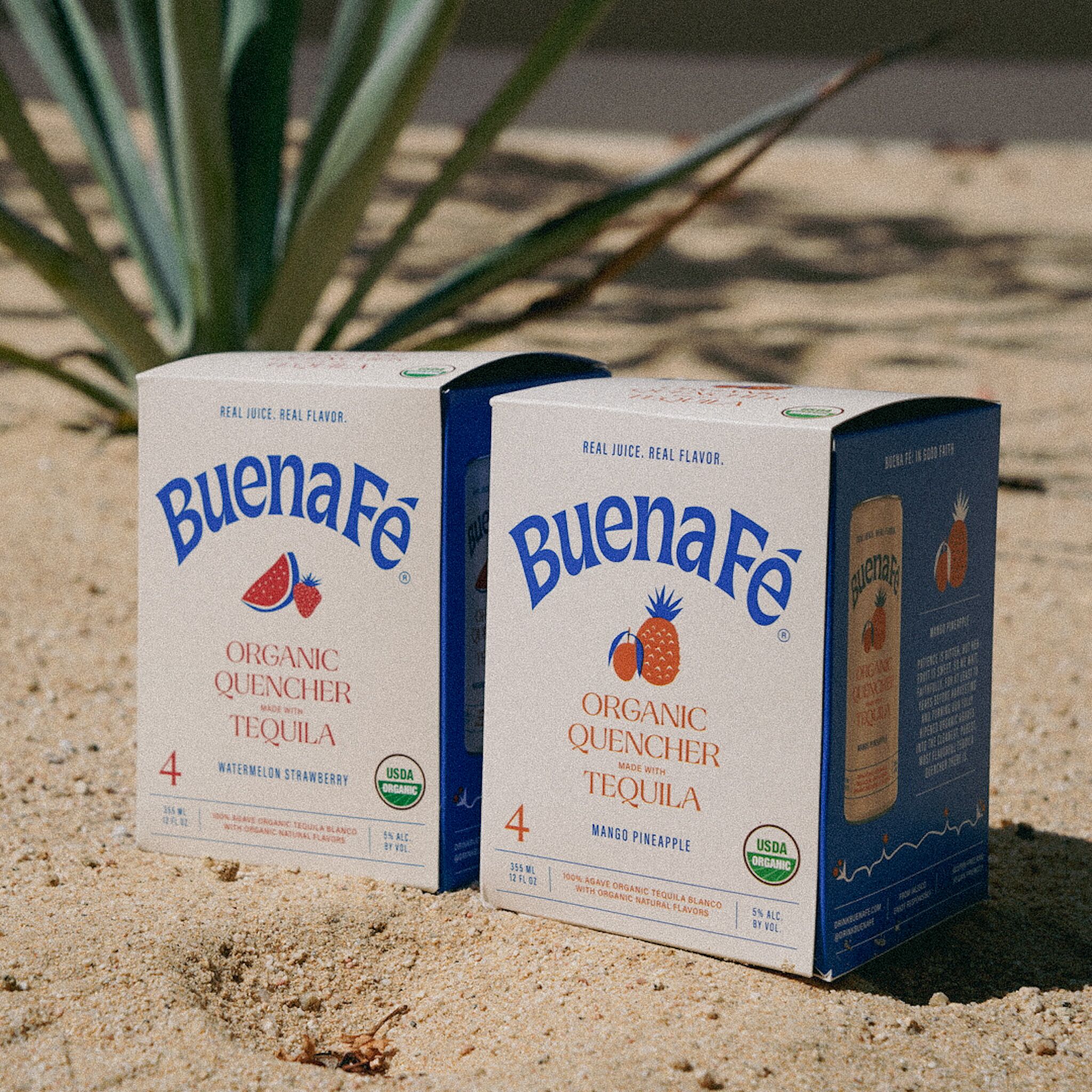 Tag us with #Drinkbuenafe
organic, refreshing tequila drinks